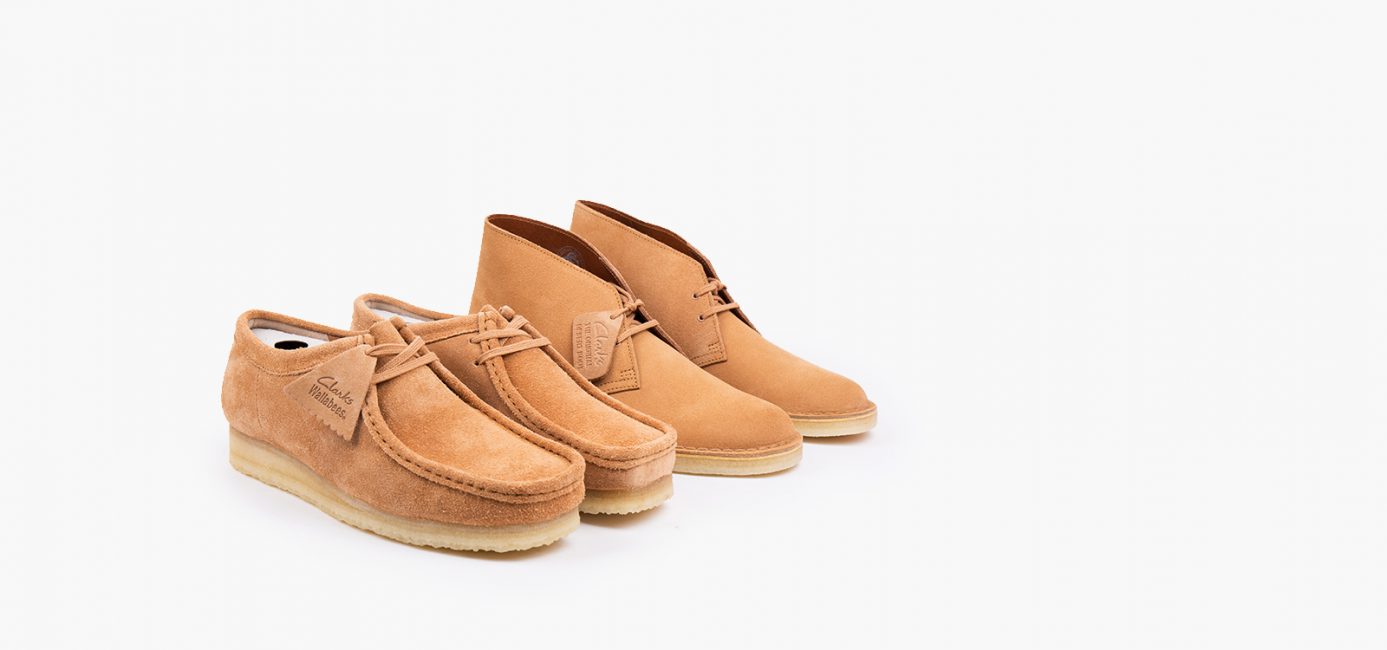 Butterscotch and Fudge with Clarks Originals
Introducing Clarks Originals for the summer, the well known classic English shoemaker arrives in store.
Starting off with the classic Wallabee and Desert Boots in suede and leather, we pay tribute to two iconic classics in our Clarks Originals collection. Featuring clean and simple lines, the two styles allow comfortable attitudes. Made out of premium suede they are teamed up with the crepe sole, achieving the recognizable signature statement.
Based in Rochdale, Lancashire, the company has been manufacturing high performance waxy leathers since 1880, and repeatedly withstand the test of time. Completed in buttercup yellow and Fudge brown colours they acquire to a great update for the upcoming season.