Editorial: Copenhagen Hotspots
Sometimes you come across a magical city where everything and everyone looks beautiful. Copenhagen is one of those cities that is the epitome of effortlessly cool. It's the edgier little brother of other Skandi cities like Oslo or Stockholm. A cultural revolution seems to have taken place over decades making it the design capital of Europe. If there is any field where this is most noticeable, the capital's fashion scene is taking a lead position as Europe's laid back yet sophisticated 'place to be'. We'll show you some of our favourite Copenhagen hotspots we like to visit.
Waking up early in Copenhagen isn't a punishment, far from it. It is an absolute joy to have breakfast at one of the city's countless little coffee and breakfast cafe's. One of our favourite hangouts is Ipsen & Co, located on Gammel Kongevej 108, in the upscale area of Fredriksberg. They serve a nice Danish breakfast and pour a nice cup of coffee. They even have a separate 'coffee to go' window, convenient if you're on the move.
Closeby is Granola, a place to escape modern day life and go back in time to the 1950s. The nostalgic interior is French inspired, the stone floors are amazing and the service is impeccable. It's location and food finish of the list of reasons to visit this little gem. We just can't resist ourselves from coming back here, over and over again. A note of warning, the place gets quite crowded so be prepared to cue up for an great dinning experience.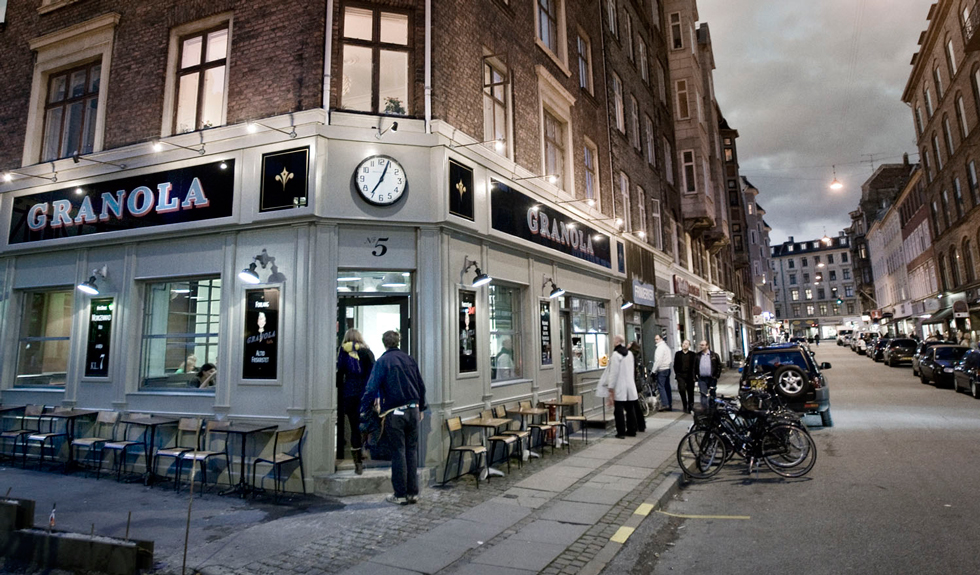 This is where the fun begins. Copenhagen has tons of neat places to visit. Cultural, stores and parks. You named it, they're here in abundance. Here are some of our top picks:
If you are willing to travel 35 kilometres of Copenhagen, you'll find Louisiana, a contemporary art museum (Denmark's most visited so we hear) with an extensive collection of Warhol's, Liechtenstein's and Picasso's. The museum is housed in a beautiful nineteen century estate, which is renowned for integration of art, landscape and architecture. A bonus: from the lawn of the museum gardens you will have a spectacular view overlooking the sea.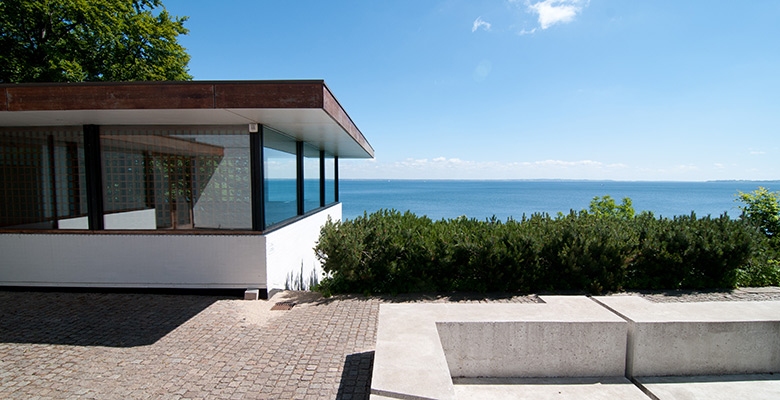 Also a short distance from the city centre is Arken, museum for modern art. The art on exhibition here has a more Scandinavian flavour, with most of the artworks on show produced by Danish and Scandinavian artists. It has a catalogue of more than 400 post war artworks, which also features works by Damien Hirst.
Bang smack in the middle of Copenhagen, in the Meatpacking District, is V1 Gallery. An edgy and grim exhibition space hosting a load of emerging international artists, like Banksy. No medium is skipped in the selection process, which makes V1 an ever interesting visit.

You might as well hang around the Meatpacking for the evening as it is packed with a load of cocktail bars, restaurants and bars. Bakken Kbh switches from restaurant to nightclub. The building used to be an old slaughter house, which makes for an fascinating party location. The atmosphere is openminded and the people are cheerful.
And last but not least, Copenhagen fashion spots. We love the minimalistic understated yet bold Danish designs the Copenhagen labels have to offer. The newly refurbished Won Hundred store is a must visit. The collections are proudly presented in uni-coloured rooms paired with the collection themes. The modern and strong identity of the collections are a feast on the eye. Close by you'll also find stores like Wood Wood, Norse Store, STORM and Acne.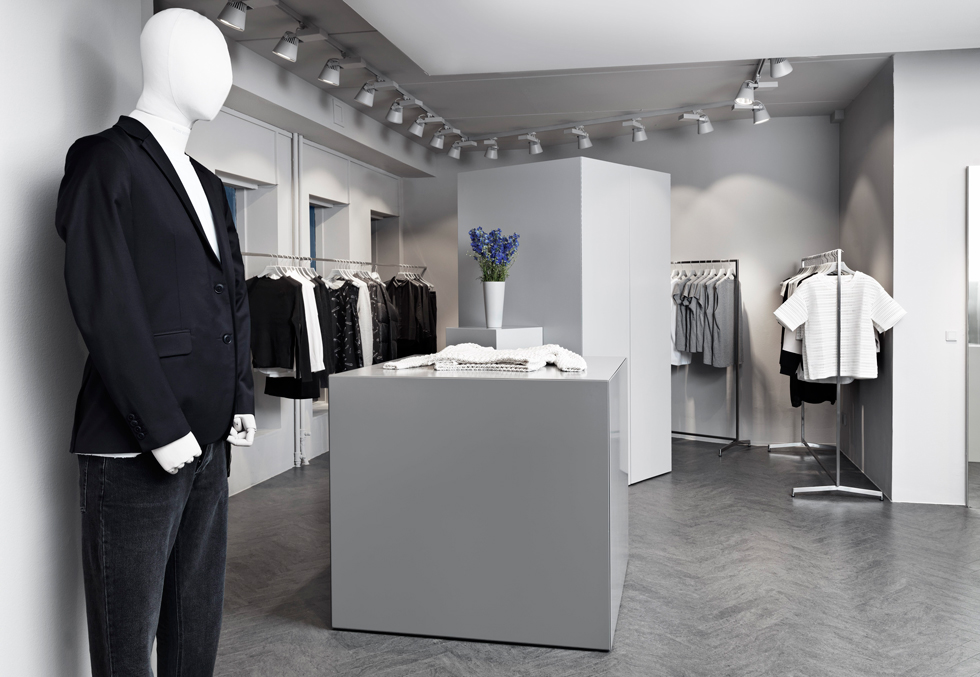 On the other side of town, the Soulland store, houses the full collection of the label branding themselves as 'classic menswear reinterpreted with a present-day aesthetic'. It's all about attention to detail at Soulland. The garments are produced and designed with great Scandinavian craftsmanship.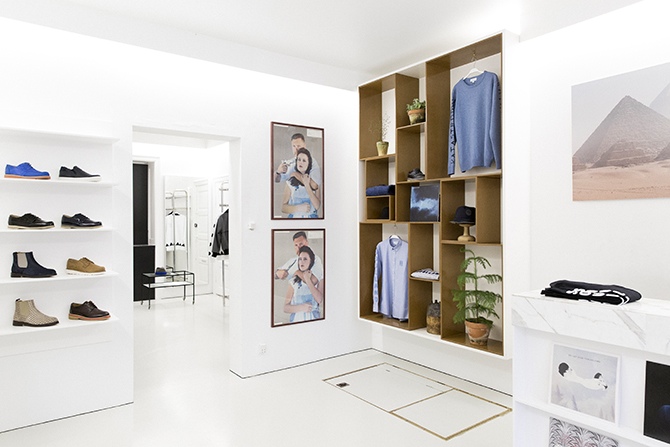 Words by Sean Nakagawa