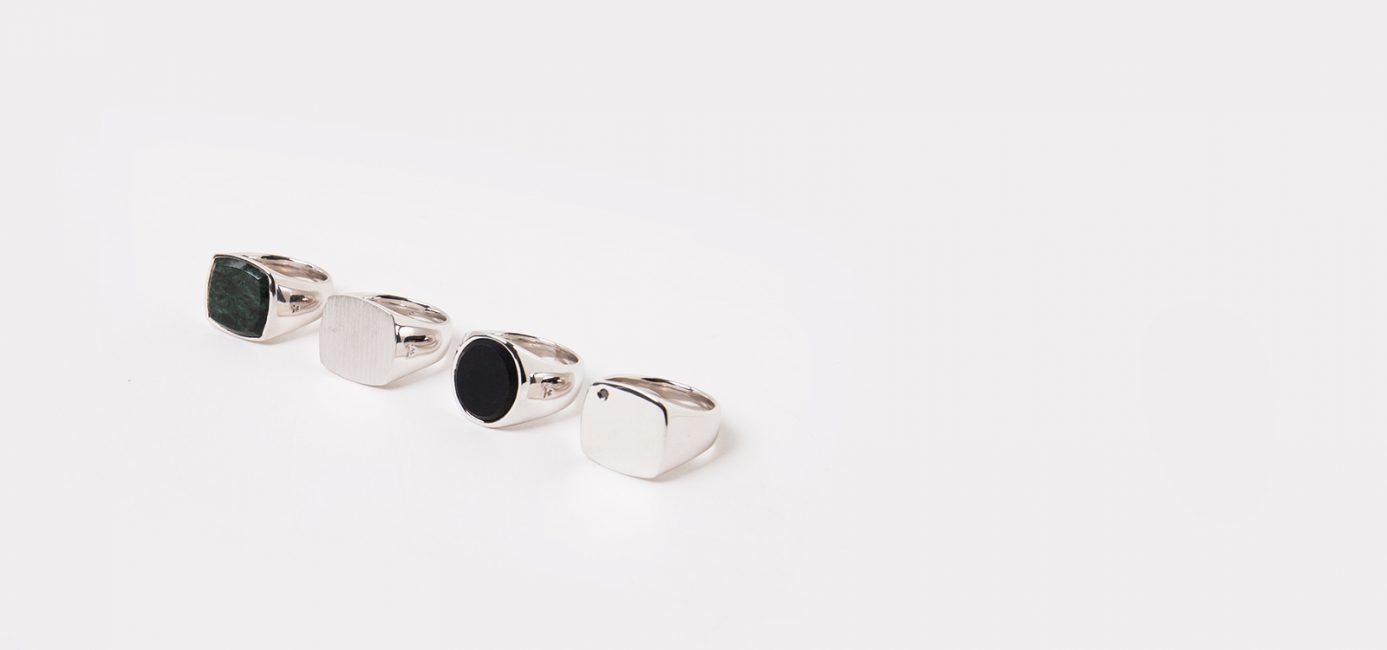 Identify yourself with a signet ring by Tom Wood
All rings send a message. Historically rings indicated status and position in society. The Norwegian brand Tom Wood elegantly surpassed those outdated conceptions and features a contemporary path to the style of the signet ring.
Semi precious stones such as black onyx and white agate, alongside simple and bold solid silver styles, add significant attitude to our collection. A one-off ring is definitely the Cushion Top Diamond Black Ring in silver. All over timeless it features an embedded 1.8 mm diamond flush with a satin finish to the top plate.  All designs go along with any outfit for both men and women.