In conversation with Daniel, Anders and Nicolaj of Another Aspect
For those who don't know, who are the three guys behind Another Aspect?
Hailing from small towns on the Northern coast of Denmark, the three founders of ANOTHER ASPECT share a longstanding interest in culture, music and art. Daniel and Anders relocated to Copenhagen and undertook education within creative fields and worked in the fashion industry while Nicolaj established himself as a professional football player. The three often spoke about the idea of creating something together that was rooted in their shared values while communicating their perception of responsible design and in 2019, ANOTHER ASPECT was founded.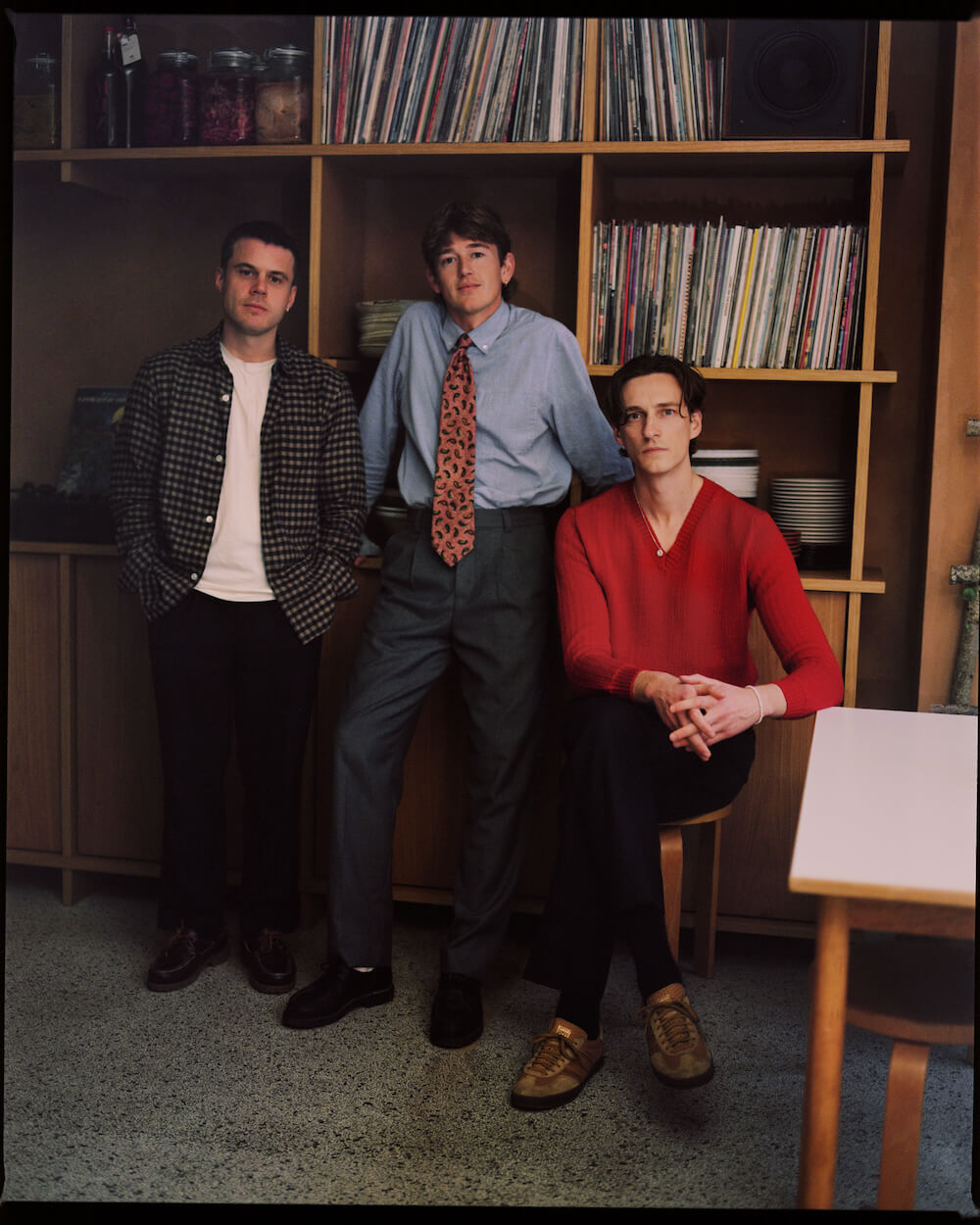 What or who inspired you to start the brand together?
It's founded on the belief that we have an inherent obligation to consider each singular step of our operations and even beyond that; from how we source our raw materials to how it is processed and sewn, how we package it and the ways we ship our product to how our consumer can best care for the product, how it can be reused and, in the grand scheme of things, how we consume clothing. Our collections grow from an appreciation of going about ones daily routines while making space for new adventures. By building on archetypal forms and classic elements, we want to create clothes that can complement wherever our everyday journey may take us, be it towards familiar paths or along unknown routes.
Can you talk me through a day at your office and store?
We are so privileged to have the office on top of our store, so we get a lot of different people to visit us everyday which can both be positive and negative in the sense of work-related stuff – overall we are happy to connect with a lot of creative people from around the world who visit Copenhagen.
The interior of your Copenhagen store is quite something, how did it come about?
We contacted Studio 0405 to collaborate on refurbishment of the space. Nikolaj Mentze, our good friend and owner of Studio 0405 was the obvious choice, as we always admired his aesthetic taste and organic approach to designing spaces. Together with Studio 0405 we chose to work with warm and inviting quality materials that stand the test of time and age with grace, such as oak, brushed aluminum and woven fabrics. With a balanced color palette that aligns with our clothing. All shelves, tables and cabinets are bespoke by the skilled craftsman Rene (ANOTHER WOODWORKER) and made in his workshop based in Skagen. All textiles are leftovers from Kvadrat. With this we want to create a space and experience which is extraordinary and out of the ordinary.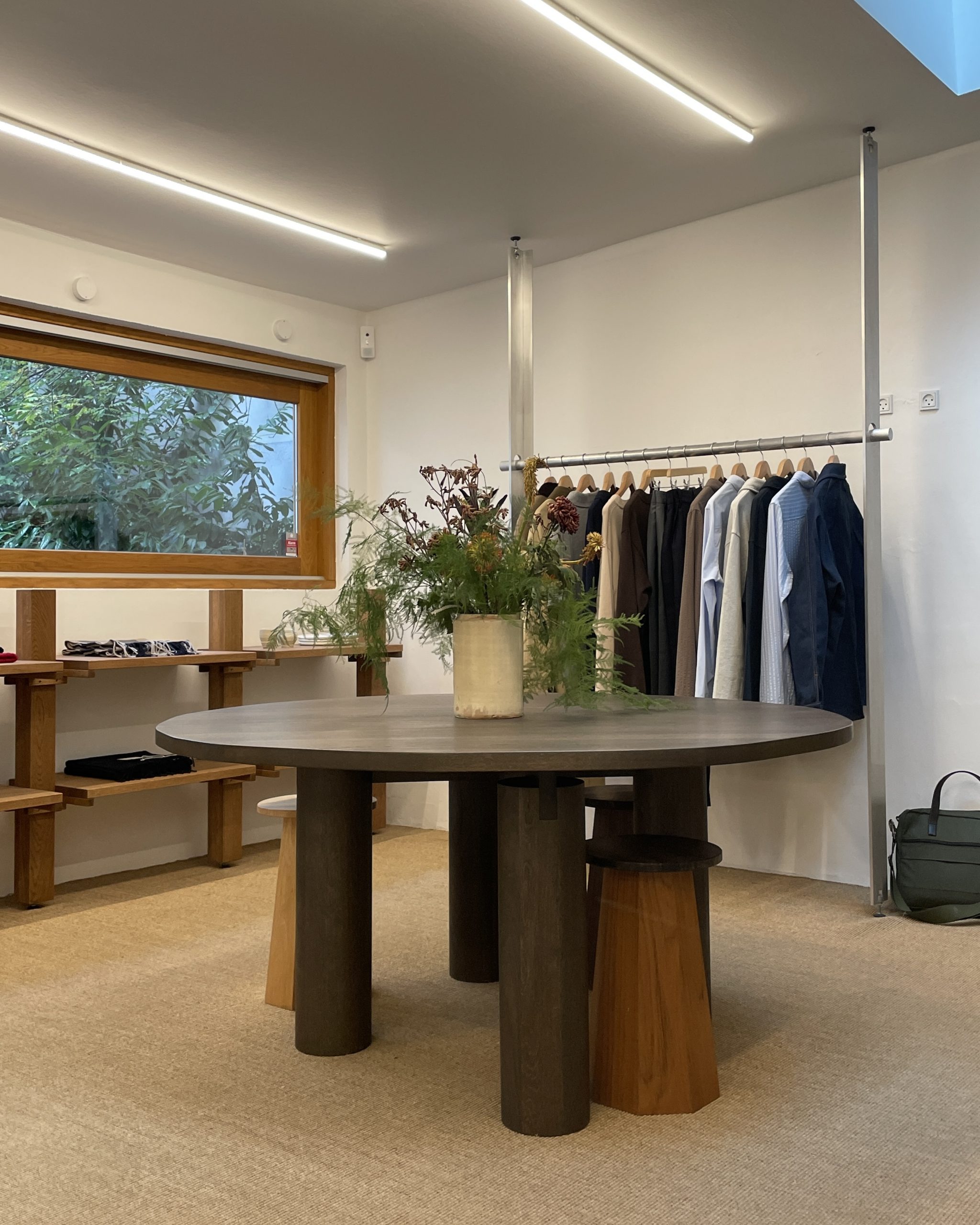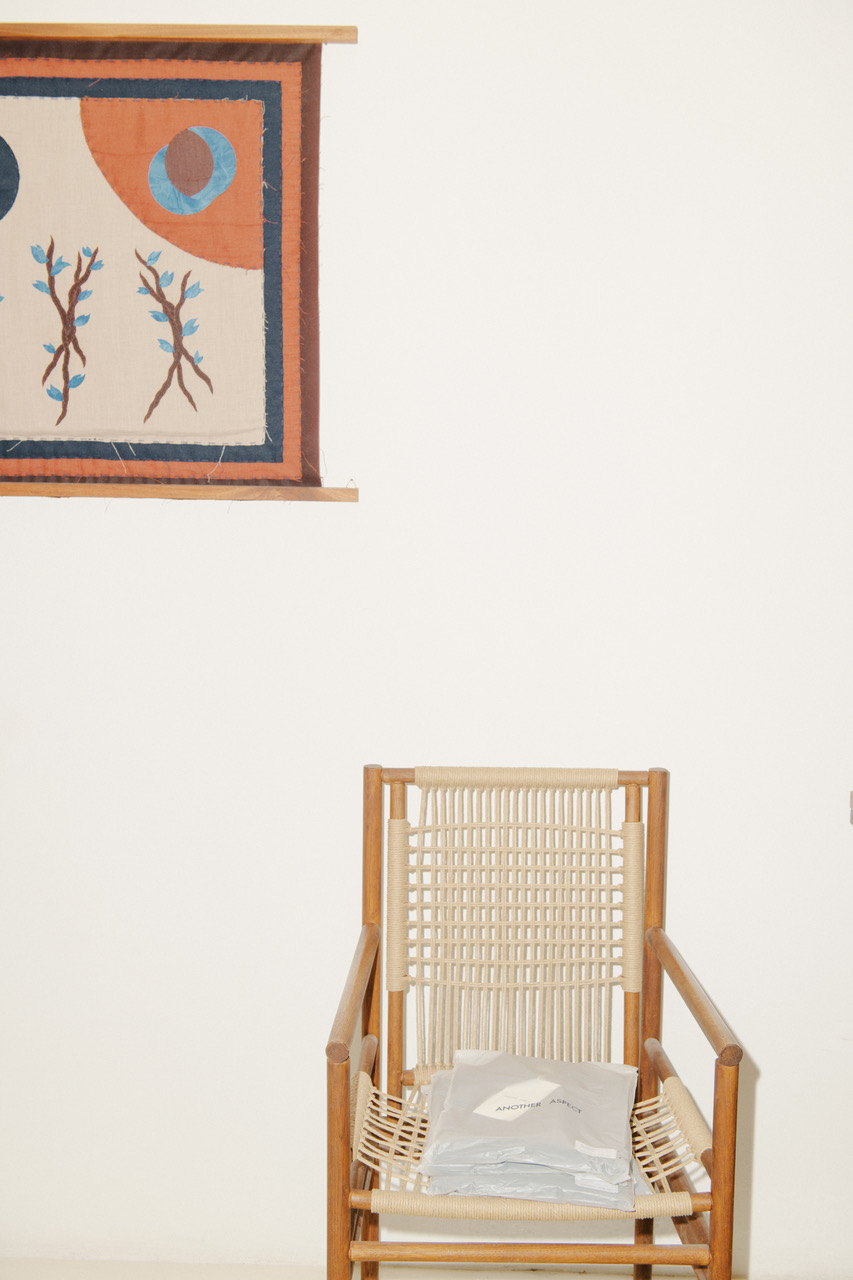 If Another Aspect was a dish, what would it be? 
It's a really good question and I think we would go with Cacio e Pepe for the simplicity of the dish, literally four ingredients. It's the same values that ANOTHER ASPECT reflects, try to not overcomplicate things and of course for the love of Italy. From furniture, to culinary, to automotive engineering, the Italians have always set the bar high and Italian has become a synonym for high quality and eye for details. 
Absolute favourite piece of your AW22 collection?
Must be our best-selling item Shirt 2.1 that is made from raw silk – the first piece we ever designed for ANOTHER ASPECT, and it still stands the test of time.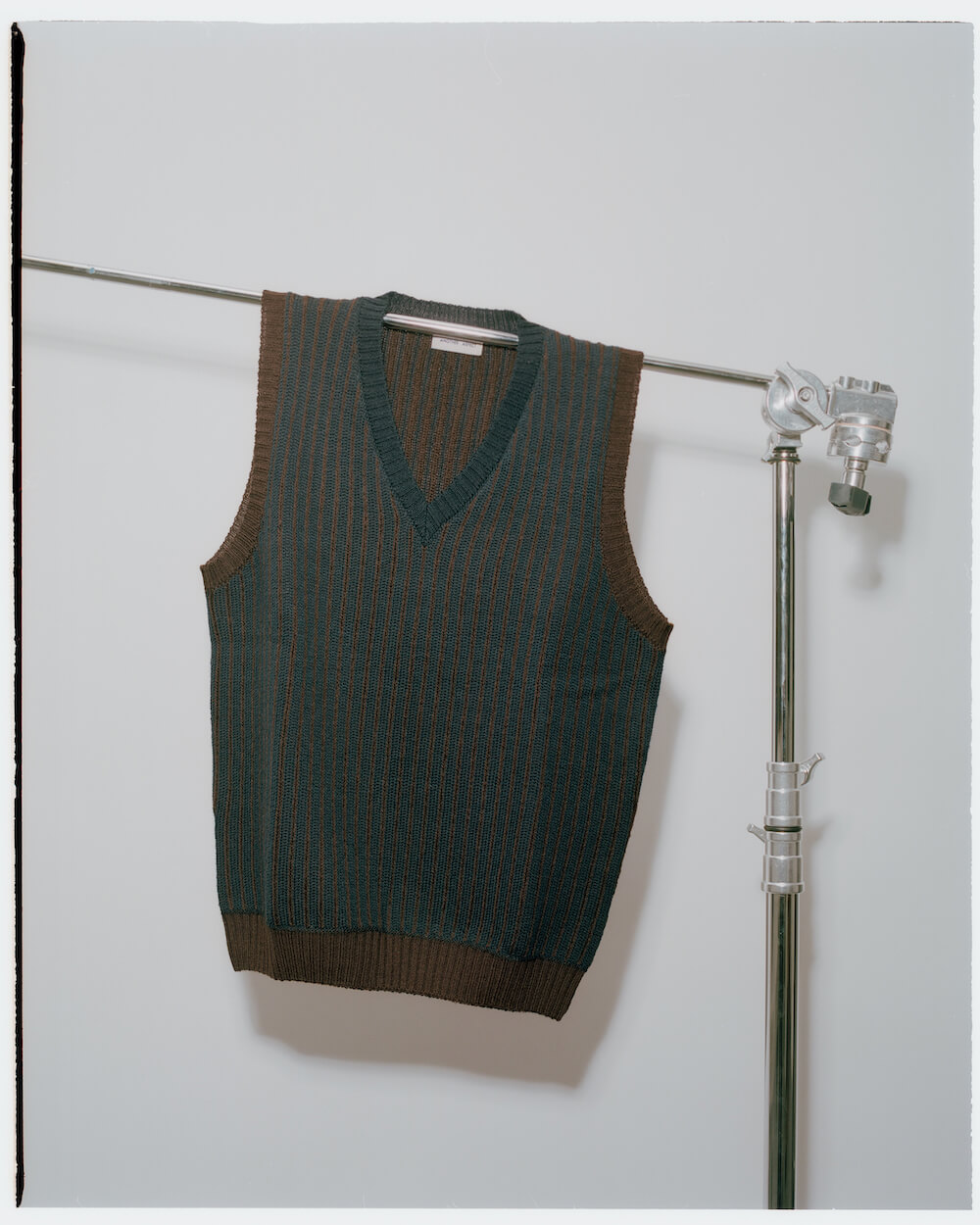 Another Vest 1.1 in Midnight Blue / Caramel
Let's say I have 24 hours in your hometown Copenhagen, what are the must-visits? 
For breakfast you should go to Lille Bakery on Refshaleøen, it has become an institution and something that belongs to everyone (hint: Go for the Sausage Roll). Of course during Summer you brought a towel because right next to Lille Bakery you'll find the most adorable old boathouse turned into the go-to swimming place in Copenhagen.
If it's winter you'll go to the sauna and cool down with refreshing dips. After a small dip you should move to Nørrebro, where you'll arrive at a small local spot called Dzidra, Isabella and Andreas will serve you the special of the day alongside a chilled glass of wine. You are so full of food and impressions but you heard that the most amazing cardamom bun in - let's just say the world - is based on Østerbro, and you have to go try it. You go to Juno and you won't regret it.
Now it's time for dinner and PSYCHE is calling, our two friends Theo and Mati will take care of the rest when you just show up (hint: Go for the famous Omelet). It is late and it has been a long and amazing day - and you are on your way to Sanders Hotel. 
Thank you very much for sharing!