Now that we're about to spend a bit more time at home (hello fall), let's bring some charm into our interiors. This month we're sharing an editorial featuring our favourite vases, bowls and pots you can fill with flowers.⁠ Featuring homeware brands such as NIKO JUNE, Que Onda Vos, Studio About, Hasami Porcelain and Miyelle. Each brand has its own story, inspiration and material usage, scroll down to read all about them.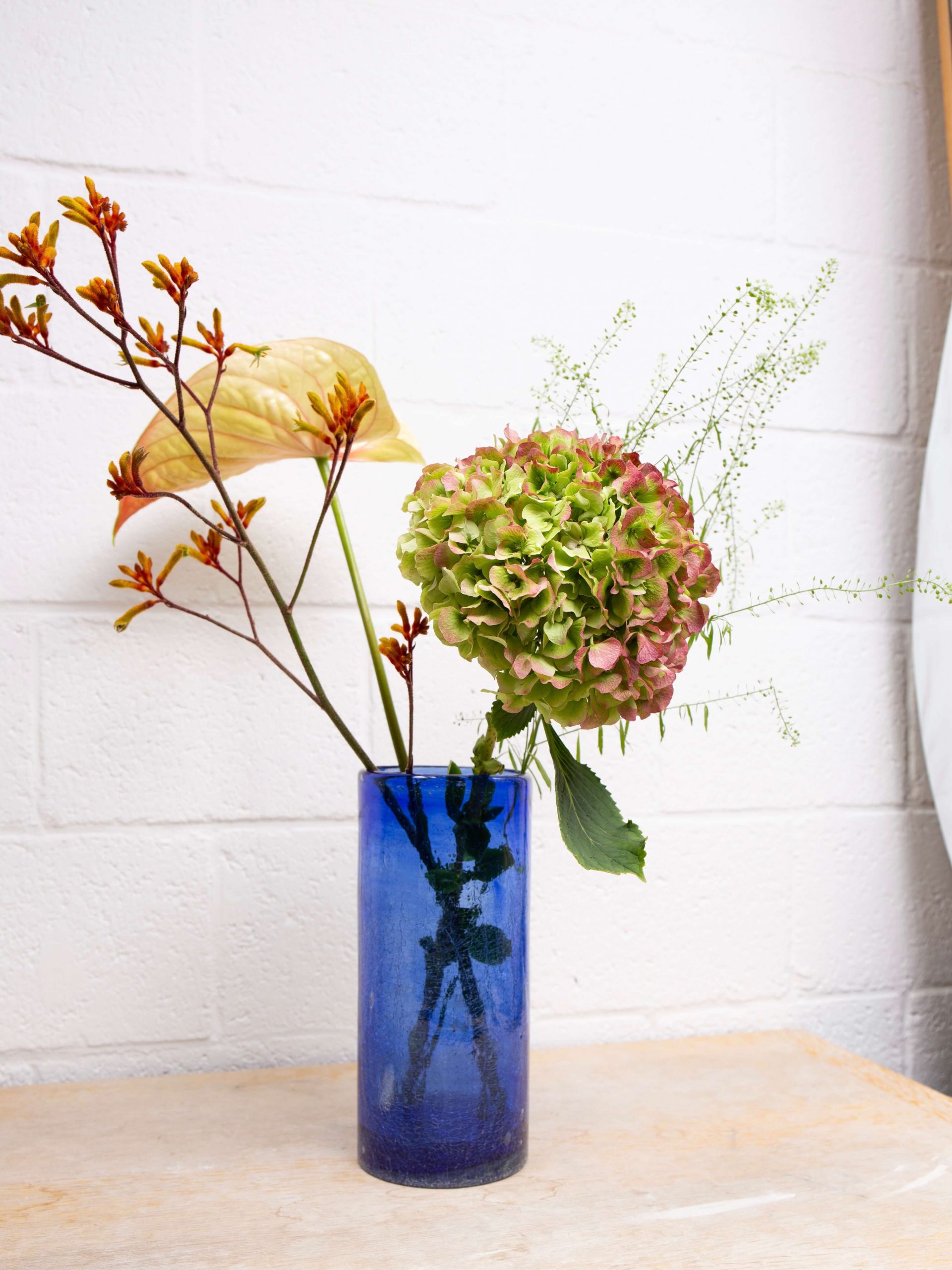 Que Onda Vos (ANTWERP, BELGIUM)
Que Onda Vos ('yo, what's up?' in Guatemalan slang), was founded by Hanne De Wyngaert and is a fair trade design label with a mission: promoting conscious consumption and generating employment opportunities in indigenous communities. Que Onda Vos glasses, vases and jugs are handblown from recycled glass in Guatemala.
Que Onda Vos Tall Vase in Blue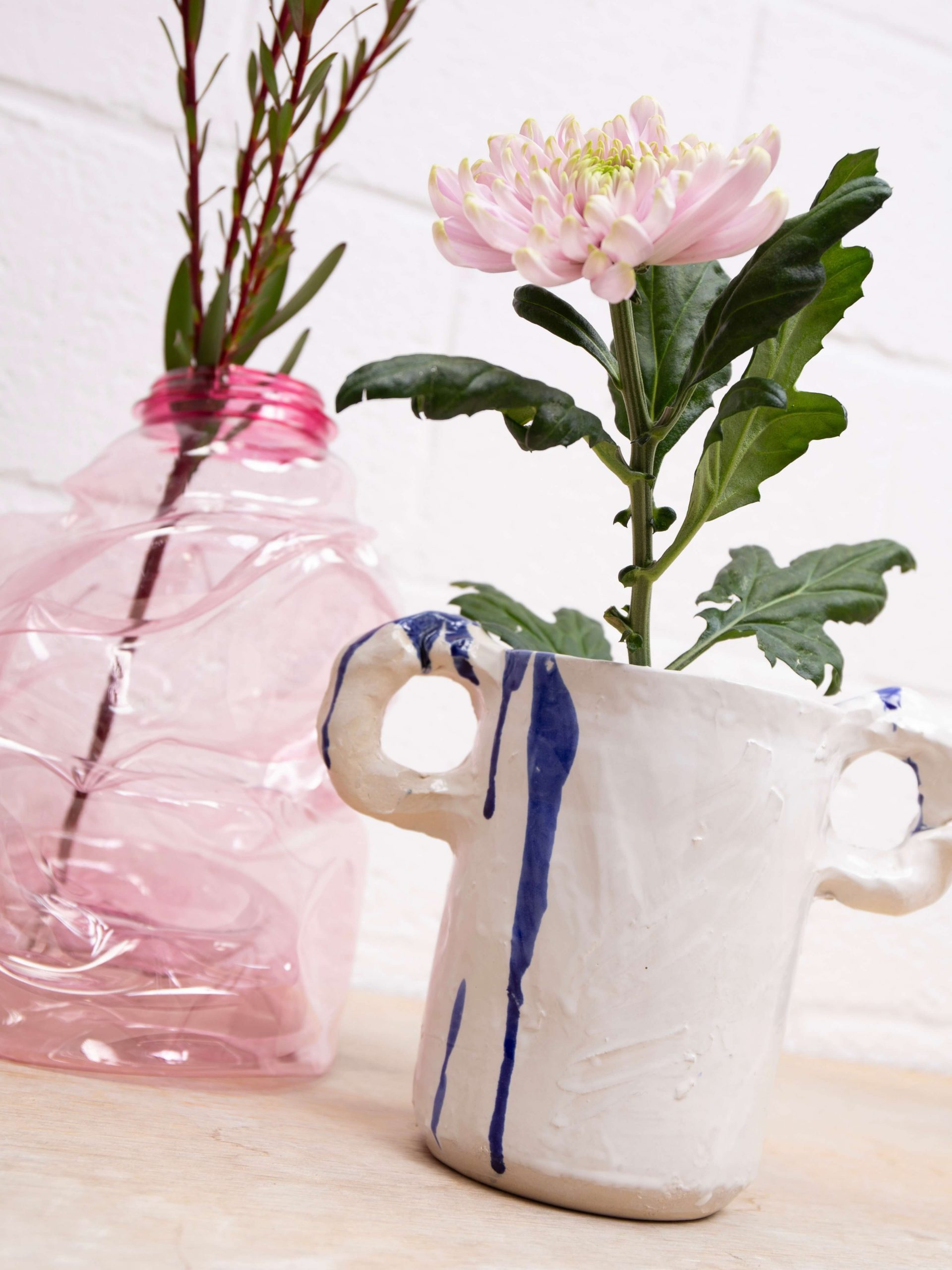 NIKO JUNE (COPENHAGEN, DENMARK)
NIKO JUNE is a Copenhagen-based art studio that is focused on creating both unique and collectable objects for people to keep. NIKO JUNE explores various materials like stoneware, glassware, aluminium and plastic. All homeware pieces elevate your home while still being functional, like the popular Eros Torso Vase.
NIKO JUNE Studio Vase in White, Eros Torso in Clear (Pink coming soon) or other NIKO JUNE vases and pitchers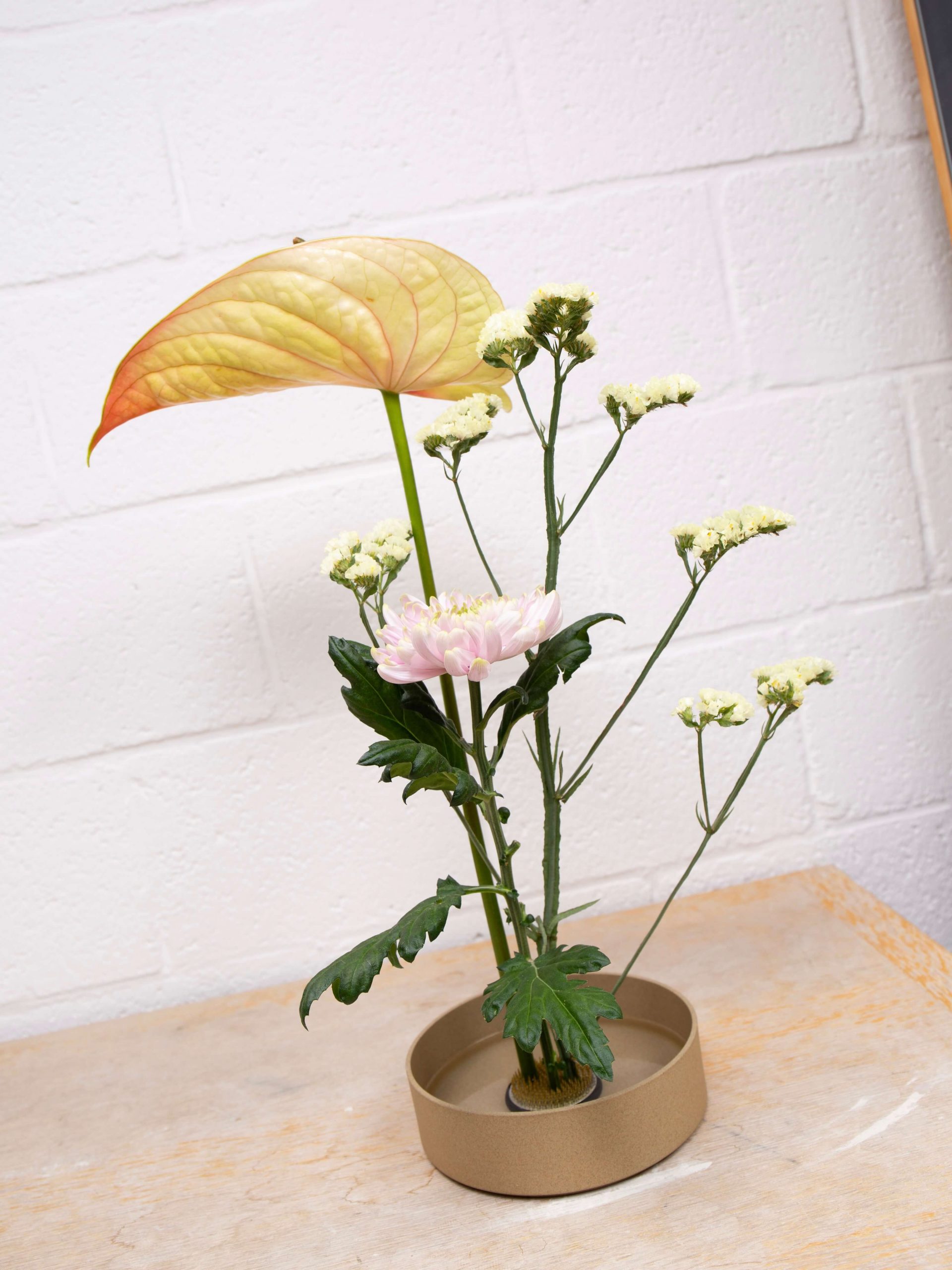 Hasami Porcelain (HASAMI, JAPAN)
Hasami Porcelain is a tableware brand founded by Takuhiro Shinomoto. Every piece is handmade in the historic town of Hasami, Nagasaki Prefecture, one the the foremost pottery districts in Japan. With a porcelain history of almost 400 years, Hasami now produces modern and modular tableware. All products with a shared diameter can be stacked for easy storage and multifunctional use.
Hasami Bowl 185x55 in Sand or other Hasami bowls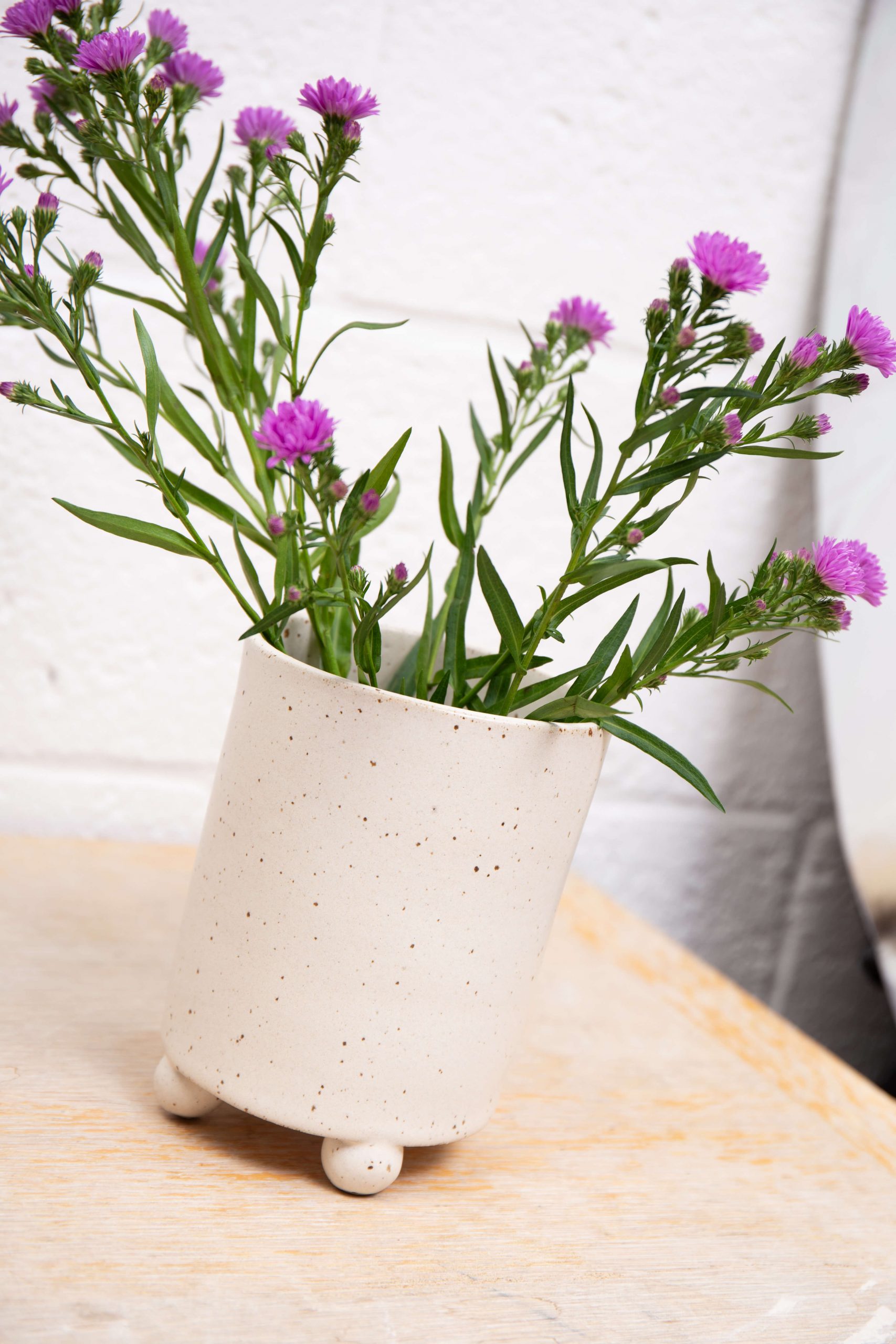 Miyelle Ceramics (LONDON, UNITED KINGDOM)
London-based ceramics brand Miyelle was founded by self-taught ceramist Miyelle. She finds her inspiration in both natural and abstract forms. Her mug, cup and vase designs are sculptural and exaggerated in shape and proportion, bringing some playfulness into your home.
Miyelle Little Legs Pot in Speckled Cream or Scallops Cup in Speckled Cream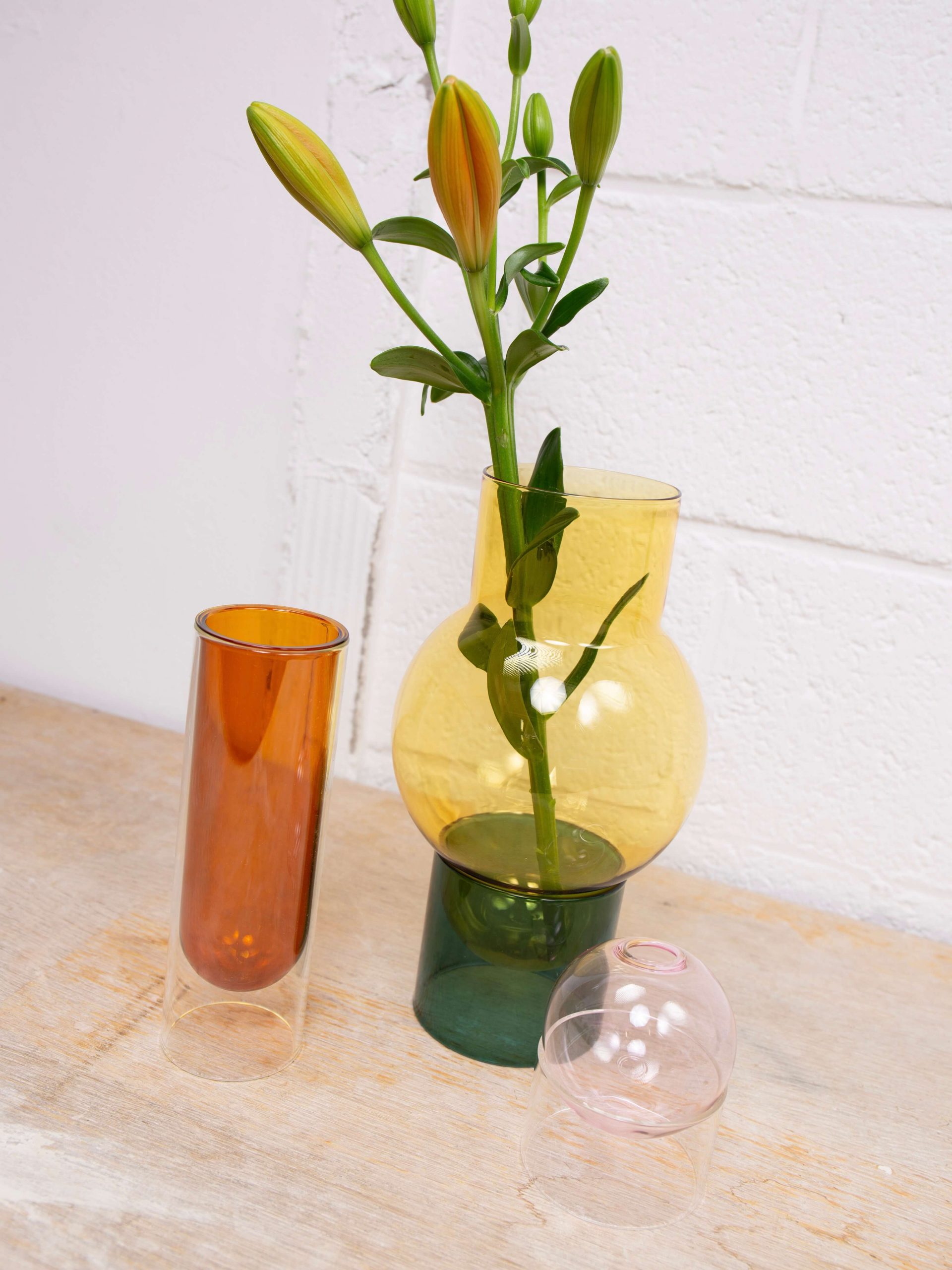 Studio About (AARHUS, DENMARK)
Studio About is a design studio founded by architect Mikkel Lang Mikkelsen and photographer Soffy Dombernowsky. Together they create objects with an experimental approach to colours, design and material. Explore their collection of delicate vases, oil candle's and more.
Studio About Bubble Tube Large Yellow (middle), Flower Tube Tall Amber (left), Flower Bubble Low Rose (right) or other Studio About vases
Sunday Flower Workshop at Afura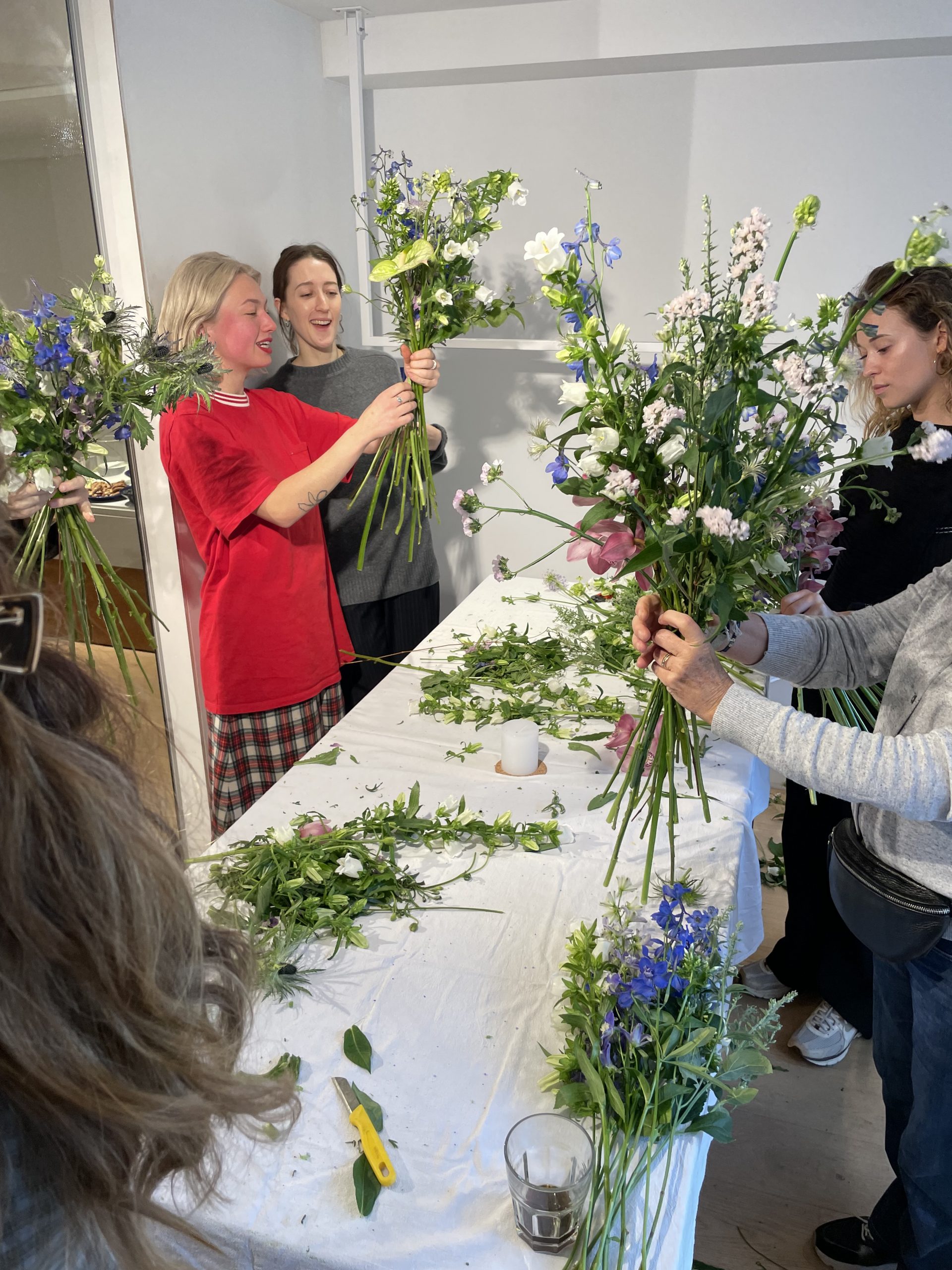 To educate ourselves on the art of flower arranging we met up with Ariella Hill from Rae, who's an expert when it comes to floral creations. From her shop and studio in West, Ari shares her love for flowers with a wide community including home enthusiasts and various brands/clients. By playing with shapes and textures, arrangements by Rae can be described as modern, sculptural and sexy (yes, flowers can be sexy!). Check out the images we made during last Sunday's flower workshop with Rae at Afura, it was a blast!