In conversation with Colin Campbell of Sunray Sportswear
"There are no shortcuts to any place worth going". Words to live by and manifested by Sunray Sportswear. A Japan-via-U.K. operation focussing on making t-shirts and sweatshirts that surpass the quality standards of even the purest of T-shirt purists.
To quickly elaborate on their magnificence: all of their products are painstakingly crafted in Japan, manufactured on antique circular-knitting machines of which not many are left in the world. Each t-shirt takes about an hour and a half to be made, the results are exquisite fruits of the loom that will probably outlive you and only get better with time; that's some true sustainability if you ask us.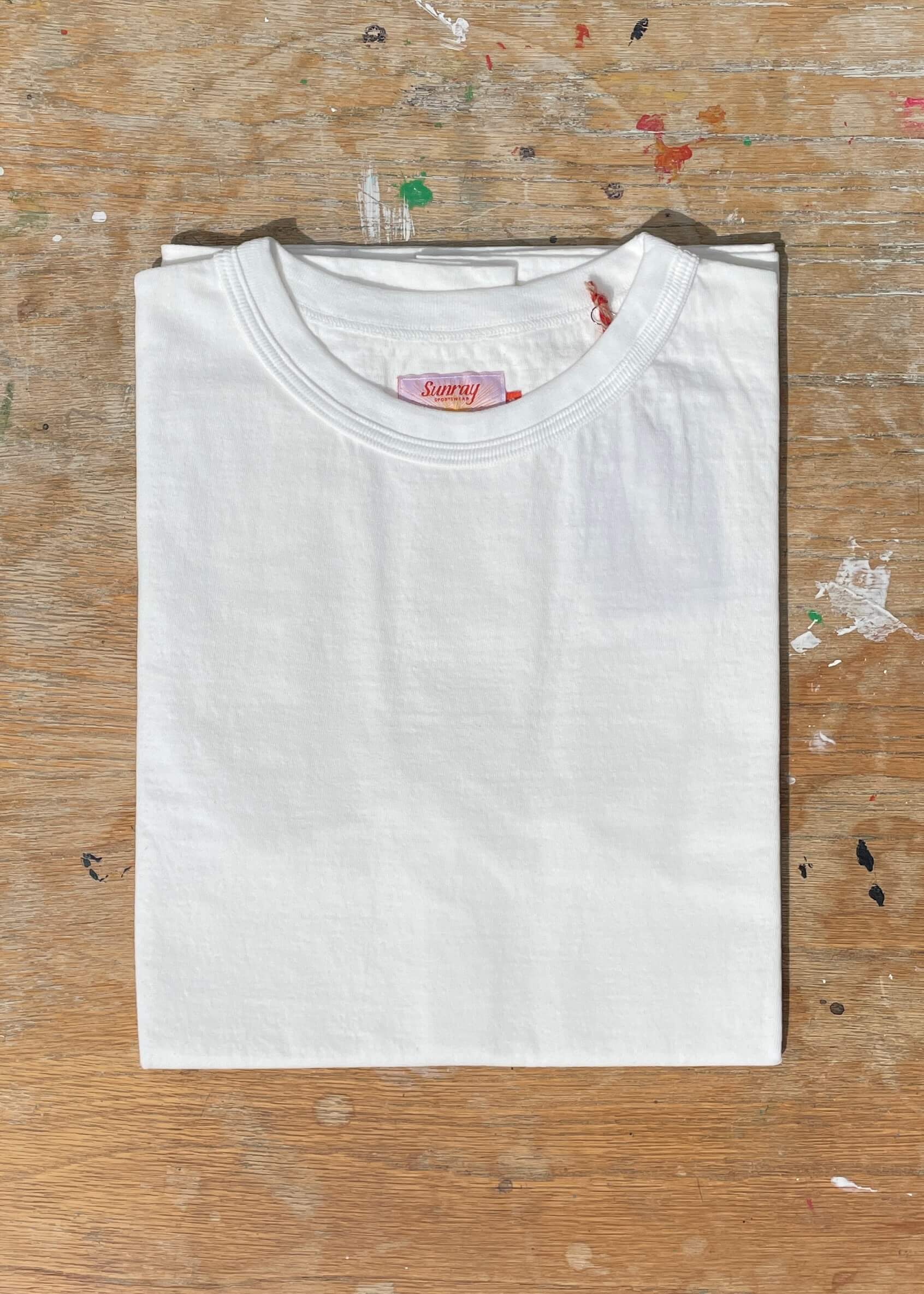 They offer up a vast array of colours, all inspired by nature, each giving that perfectly imperfect sun-faded look. Once the colors are chosen, they're sent over to Japan. The dying skills of these Japanese craftsmen are truly astonishing; meticulous eye and heart for detail result in a refined match and depth of colour.
We came across them about half a year ago online and after meeting brand owner Colin Campbell, a true passionist and generous man, we became determined to bring the Sunray story to Amsterdam. 
After reaching out to the man himself to pick his brain, we were pleasantly delighted by his heartwarming and genuine thoughts. Read the results down below, it'll brighten up your day.
JOEP: Where did the name Sunray come from and what does this name mean to you?
COLIN: "Being a hippie surfer the name had to conjure up the magic of a lazy Southern Californian day on the beach in the 60's. Sitting with your mates, exhausted from having a great surf, suns going down, a beer in your hand, fires on and a really good sing song.
Where did the name come from? Ideas just come to me, I cannot think and do, I need to let time do its thing. A few years ago on a surf trip to France I was riding my bike back to the campsite from having just had a great surf. Towing my boards, the sun was out, I was barefoot, in my dripping wet boardies, I was barefoot, no T-shirt, and the sun was out. I was beaming with happiness, high on life and boom, the name Sunray just popped into my head. No further thought required."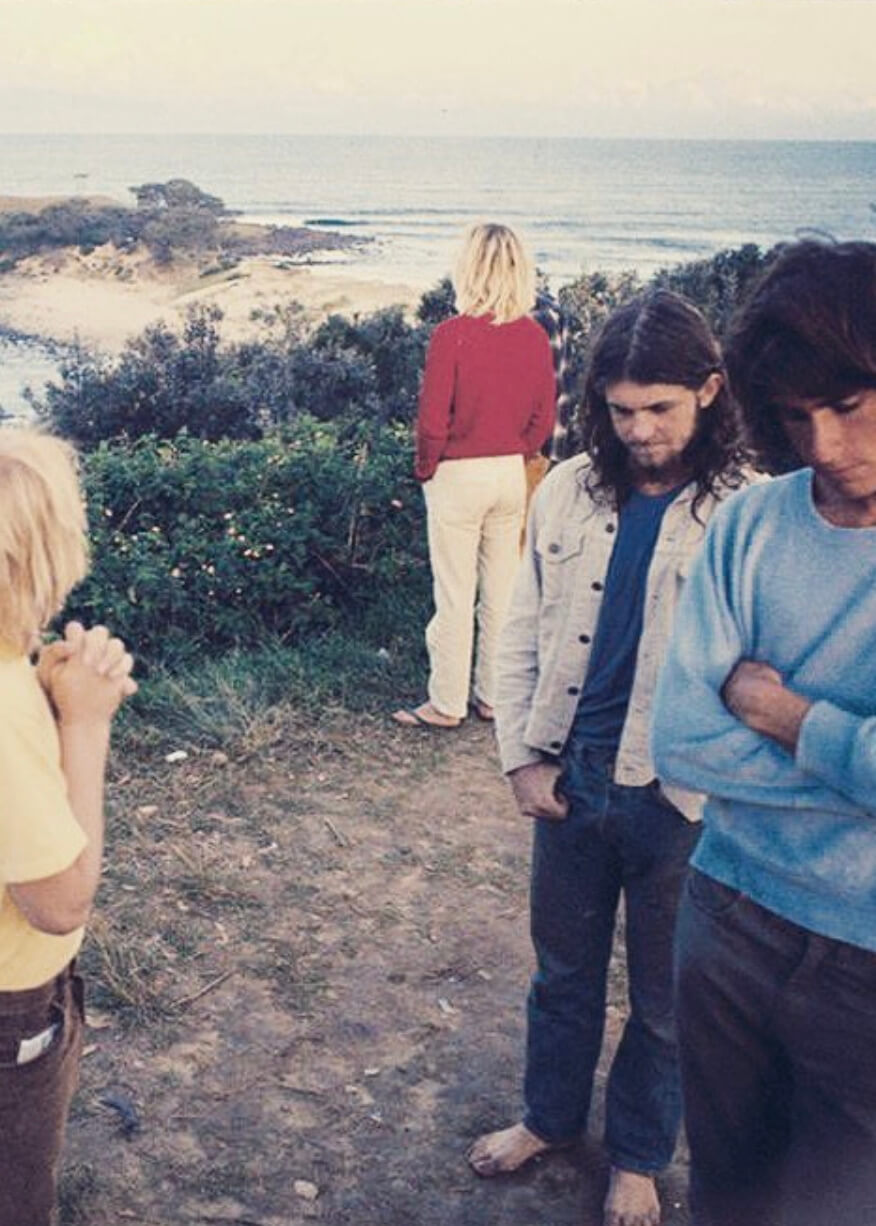 JOEP: The names of all the products seem to be Hawaiian, how did they come about?
COLIN: "The home of surfing is Hawaii, so the men's styles are named after Hawaiian surf breaks and the women's styles are named after Hawaiian goddesses. Equally all the names have a Japanese flavour to them, tying in very nicely with the fact that all of our goodies are Made in Japan."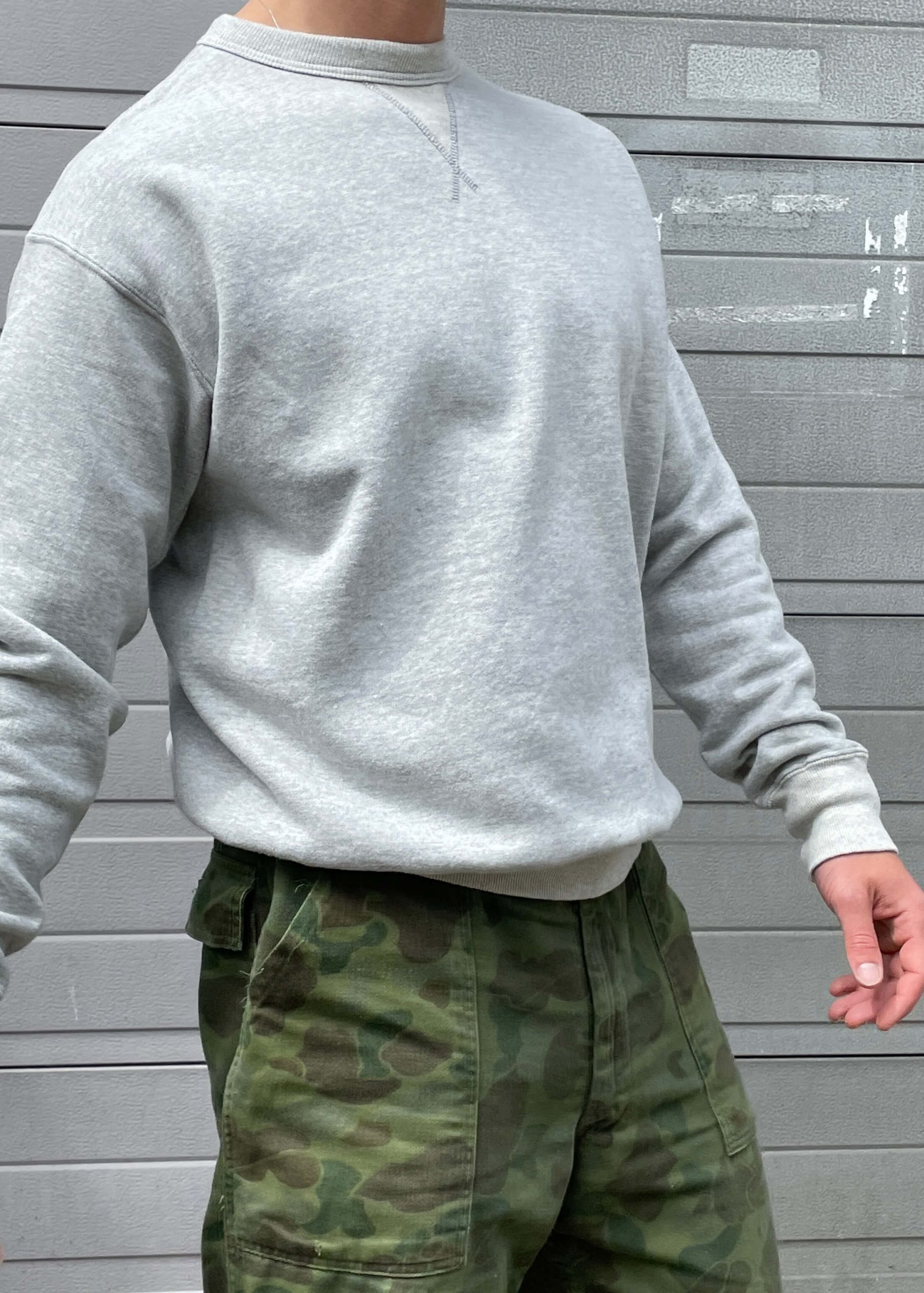 JOEP: In everyday life, what or who inspires you?
COLIN: "Anybody who goes out everyday to be a wonderful human being. Do not include any of our current self serving world leaders, corporate CEO's or politicians.  They are destroying our world with absolutely no thoughts for any of us… They offer us nothing – is this a little bit strong, you don't have to include it but boy the f*ckers make me so angry!"
JOEP: Were there T-shirts you've worn earlier in life that had a formative impact on you? (F.e. a certain brand or band t-shirt that offered a sense of self-expression)
COLIN: "As I was a fully fledged punk in the late 70's, I do remember my Vivienne Westwood Destroy tees, they were, and still are, works of art. The whole design ethos, the straight jacket look and feel, the large logo saying DESTROY really signified the what punk was all about. It was pure anti establishment. We need a bit of that today. Sign me up!
The funny thing was that when I was going out fully punked up, my mum would not let me leave the house by the front door as she did not want the neighbours to see me dressed like that.  How funny is that, especially given where it has led me. If only she knew."
JOEP: Thanks a million Colin, last one: if you could summarize your purpose with Sunray in one sentence, what would the sentence be?
COLIN: "To bring smiles to the smilers."
If you are able to physically make it to our shop, we highly suggest you to. The Sunray quality is truly something else, best felt when touched and tried on. We just received a broad selection of both the T-shirts and crewnecks, act fast!